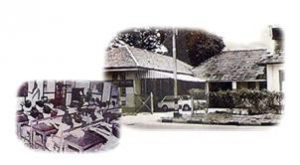 The school began in 1924 as Geylang Methodist Girls' School when it was founded by Rev Lloyd Sullivan, together with Mrs Chia Han Kiat and Miss Walker, who were members of the Methodist Church.  With a pupil enrolment of 27 girls, lessons were conducted in the sanctuary of Geylang Chinese Methodist Church.
With God's grace, we continued to expand, becoming a full school and in 1951 our first batch of pupils took the Cambridge Examination (equivalent of the GCE 'O' level Exam) three years later.
The school song was composed in 1975 by Ms MJ Gruber, with music arranged by Ms Susheela E Daniel, daughter of Mrs SA Daniel, the Principal then.
As pupil enrolment increased, with the support and financial assistance from the Methodist churches, we built our own premises, and split into two schools – primary and secondary.  In 1984, boys were admitted for the first time in the secondary school, giving rise to Geylang Methodist Secondary School. The school was then officially opened by Bishop Ho Chee Sin on 29 Aug.
The school was upgraded in 1998 and God continued to pour out His blessings.  In February the following year, the school went single session with 38 classes (1,500 pupils) and a staff strength of 69.
2007 marked another important milestone for our school.  Besides the change of name to reflect the oneness of the GM family of schools, it also marked the completion of our re-development project.
We celebrate our 95th anniversary in 2019.  We are grateful for the past 95 years of blessings and believe that God will continue to watch over His students for many more years to come as we welcome future generations of students.
Click the following links for more information.
Photo Galleries