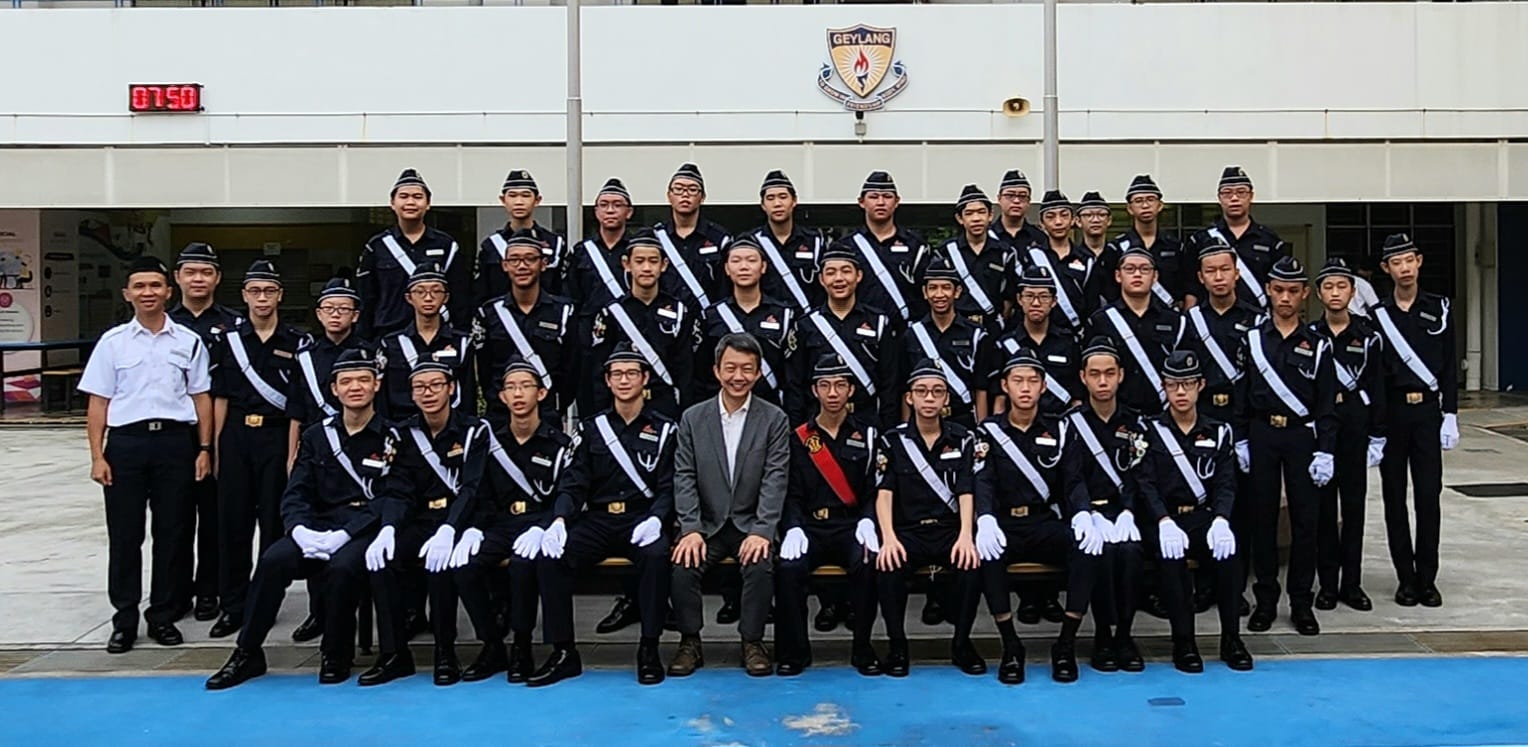 Objectives of CCA
To be the advancement of Christ's Kingdom among Boys.
Promote obedience, reverence, discipline, self-respect and Christian values.
Achievements in 2023:
staff Sergeants Dylan Yeo, Jaedon Ho and Jesse Oh were awarded the Founder's Award 2022
Bronze Honour Roll placing in Boys' Brigade Adventure Blaze 2023 Competition
Awarded J M Frazer Distinction Award
Created and celebrated National Day event with the residents of Geylang East Home for the Aged as part of BB Cares VIA Outreach programme.
Teachers-in-Charge
| 1. |   | Mr. Cyril Khoo (I/C) |
| --- | --- | --- |
| 2. |   | Mr. Kenneth Soh |
| 3. |   | Ms. Teo Jia Min |
Student Leaders
| Company Sergeant Major |   | Emmanuel Lim Tze Yong (J35) |
| --- | --- | --- |
| Deputy Company Sergeant Major: |   | Asher Long Zhijie (J35) |
| Sec 3 Platoon Sgt.: |   | Neo Ray-Yang (J33) |
| Sec 2 Platoon Sgt.: |   | Asher Long Zhijie (J35) |
| Sec 1 Platoon Sgt.: |   | Sim Zi Sen (J2) |
| Christian Education: |   | Lim Li Jian Josh (J35) |
| Admin and Finance: |   | Chong Zer Kai, Arther (J35) |
| Logistics: |   | Fong Zi Jian, William (J35) |
| Awards: |   | Ho Jia Hui (J33) |
| Technology: |   | Pang Zhi Ming (J36) |
Officers and Primers
| Captain: |   | Mr. David Seetoh |
| --- | --- | --- |
| Officers: |   | Mr. Chong Loi Fong |
|   |   | Mr. Genson Teo |
|   |   | Mr. Tan Li Yong |
|   |   | Ms. Sharon Ho |
|   |   | Mr. Lawrence Liu |
| Primers: |   | Bryan Lee |
|   |   | Chia Wen Jie |
|   |   | Colin Tang |
|   |   | Sean Wong |
|   |   | Leong Jovan |
|   |   | Zach Wong |