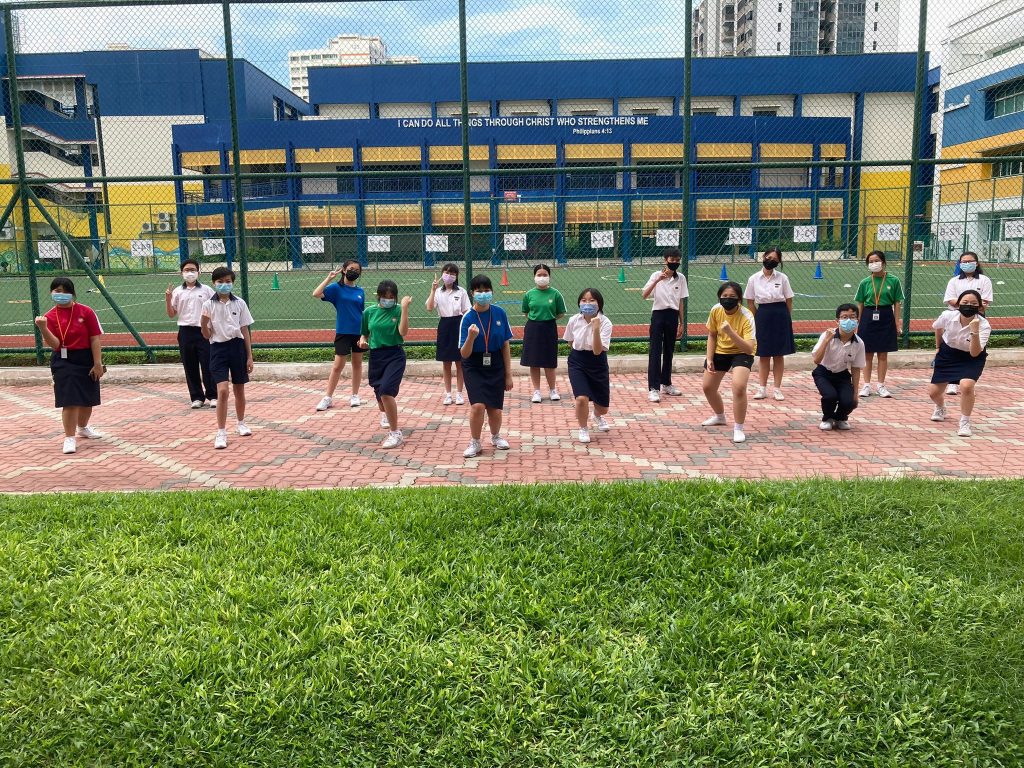 Objectives of CCA
Hone performance skills.
Encourage students to appreciate the value of human life and values.
Increase confidence in using their voices and bodies to express art on stage.
Cultivate a sense of sensitivity and consideration towards one another.
To equip students with skills – communication, physical movements, theatre management, script writing skills, speech and elocution.
Highlights of 2022:
Chinese New Year 2022 - Recorded performance.
Little Night Concert - Recorded performance.
National Day School Concert 2022
Teachers-in-Charge | 1. | | Miss Sylvia Lai (I/C) | | ——– | ——– | ——– | | 2. | | Miss Tan Lay Ming | | 3. | | Miss Carlyn Chan |
Student Leaders | President: | | Edelyn Ho Xin En | | ——– | ——– | ——– | | Vice President: | | Shevelle Ong Zi Xuan | | | | Reagan Goh |
Instructor | Main Instructor: | | Ms Deborah Hoon | | ——– | ——– | ——– | | Assistant Instructor: | | Mr Kay Kay Nizam |