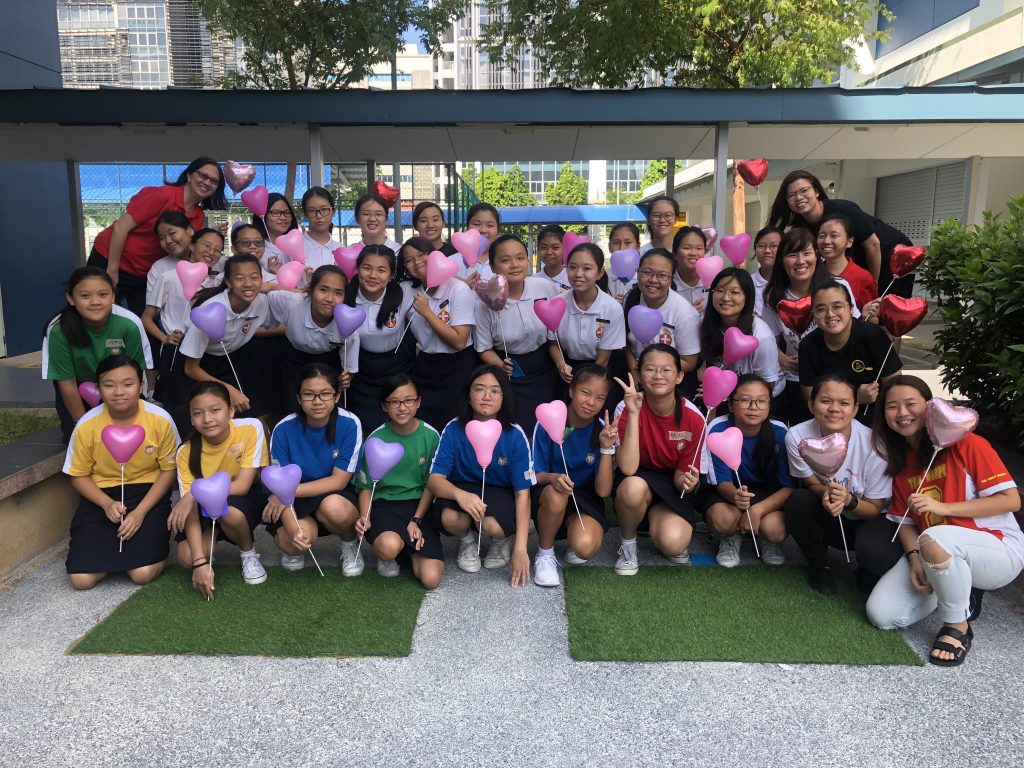 Objectives of CCA
Our girls will blossom to be servant leaders who will Grow and Go Beyond – Extend, Serve and Lead.
To help our girls to become followers of the Lord Jesus Christ, and through Self-Control, Reverence and A Sense of Responsibility, to find True Enrichment of Life.
Highlights of 2022:
Awarded Sliver for company award for 2021
Sec 3 girls participated in the Leadership Conference organised by GB HQ
Awarded Sliver for Dr Low Guat Tin Challenge organised by GB HQ.
Teachers-in-Charge | 1. | | Miss Lydia Soh En Ping (I/C) | | ——– | ——– | ——– | | 2. | | Ms Desiree Ho Hwee Ling | | 3. | | Ms Charlene Ng |
Student Leaders | Company Leader: | | Lin Meixi (J35) | | ——– | ——– | ——– | |Assistant Company Leaders: | | Shee Yue Zhen (J37) | | Squad Leaders: | | Squad 1: Lucy Liew Yen Nhi (J31) | | | | Squad 2: Lin Zitong, Heran (J35) | | | | Squad 3: Shee Yue Zhen (J37) | | | | Squad 4: Phoebe Tay Hui Wen (J35) |
Officers and Senior NCOs | Captain: | | Ms Grace See | | ——– | ——– | ——– | | Officers: | | Miss Huang Jianwei | | | | Ms Dorcas Leow Yuen Shin | | | | Miss Oh Jia Jia | | | | Miss Mandy Mak | | | | Miss Jolisa Koh | | Warrant Officers: | | Miss Gloria Fong | | | | Miss Tan Le En, Leanne | | | | Miss Goh Ai Li | | | | Miss Ang Soo Hui |